We are very excited about our range of products at the moment, all totally exclusive to Adopt a Dolphin, and found NOWHERE ELSE!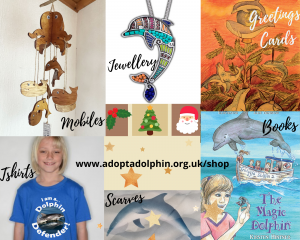 With a small but quality range of books, jewellery, T-shirts and baseball tops for all sizes, hand painted greetings cards printed from commissioned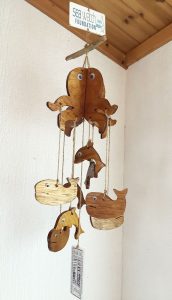 artwork, our soft toys, useful ID guides, and finally our newest delight – a hand made whale and dolphin mobile ideal for indoor or outdoor use.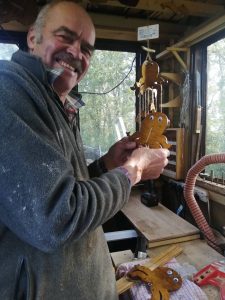 Crafted by one of our brilliant volunteers who is based in his workshop in Polperro, Cornwall. Phil makes all our donation boxes that people are so generously popping their spare change into.
He makes each mobile with love, carefully cutting out the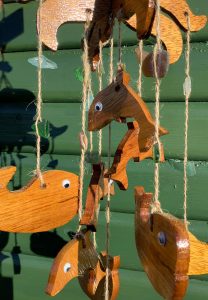 shapes from sustainable hardwood, and then painting with boat varnish to ensure they will last for many years. You can even chose to have sea-glass added which was painstakingly foraged for on local Cornish beaches. This is a must in our opinion!
Plus, if you are already an Adopter, then you will automatically receive 15% off any shop purchases until 29th November using a special code.