Funding that we received from Polperro person, Chris Dauncey and Polperro's own Choir Master, Phil Carrigan in May, has stretched far enough to enable us to have a second information board printed as part of our, South-West Cetacean Awareness Project.
This second board was sited on the wall of Hannafore Kiosk,  Marine Drive, Hannafore, West Looe in October of this year, which has far reaching views out to the bay and St Georges Island.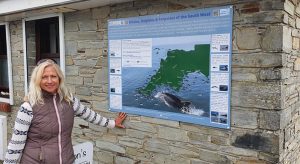 Cafe owners Tina and Tim saw the Polperro board, and immediately wanted to be a part of the project, offering us their free wall to display the board.
People can now buy their ice-creams and learn more about the diversity of cetaceans in the south-west area, and may even get a sighting of a grey seal, common dolphin or even a whale.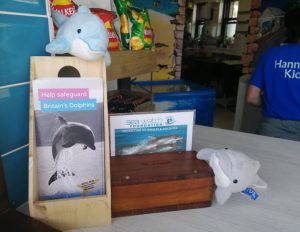 We are on the search for more funding to enable us to have further boards printed and instated into more coastal towns in the south west.