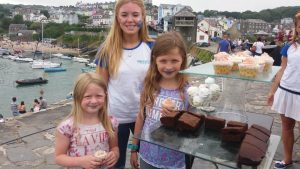 Fundraising is fantastic way to help support worthy causes and there are numerous ways which you can help support Sea Watch – keep reading to find out how you can help.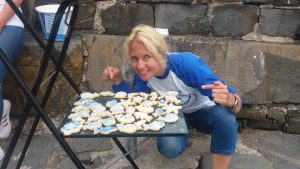 The year 2020 has been a difficult one for everyone, and whale and dolphin conservation is also suffering due to government cutbacks. Every donation, no matter how big or small, goes a long way to support the vital research which Sea Watch does to help protect whales and dolphins around the UK.  Just £20 can help towards the cost of an educational school visit and £50 can help fund major research projects, such as our Cardigan Bay Monitoring Project.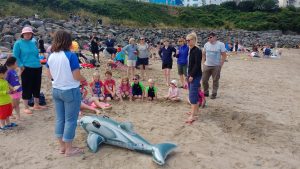 Here are the different ways you can support Sea Watch – we'd love to hear your own ideas too!
Easy Fundraising
Turn your Christmas shopping into free donations for Sea Watch – Over 4000 retailers are involved with this scheme and it's completely free! Sign up at https://www.easyfundraising.org.uk  and choose Sea Watch Foundation as your chosen charity , then once you've completed your shopping the retailer will make a small donation to us.
Amazon Smile
Another option which is great at this time of year. Sign up at https://smile.amazon.co.uk and choose Sea Watch Foundation as your chosen charity. For each eligible purchase you make, Amazon will make a small donation on your behalf. This is another option which is completely free and really easy to do. Moreover, we've also put together our own Amazon wish list, in which donations can be made to help us purchase vital equipment which is needed for our conservation/education research projects. You can view our wish list here.
Facebook Fundraiser
Facebook is a great platform to help raise awareness of worthy causes to a wider audience and many people now raise funds through Birthday Fundraisers. It's really easy to do and can also be done at any time of the year – not just your Birthday. Visit our Facebook page and select create fundraiser to find out more.
PayPal
A simple way to make a direct donation is by using PayPal. If you already have a PayPal account you can donate easily by visiting our PayPal Giving Fund: https://www.paypal.com/gb/fundraiser/charity/49262. This option will save us paying fees on your donation and 100% will go to us. You can also find the link to donate on the right hand side of this blog!
Do your own thing
When you hear the word fundraising you typically think of holding events such as bake sales or holding a sponsored swim etc. These are all fantastic ways to raise funds for Sea Watch and we love to get involved! We're here to help with whatever you need whether it's promoting your event or providing charity tins for donations. Get in touch with your ideas or signup at Charity Checkout to set up your own fundraiser.
Thank you
We want to say a huge thank you for all of your donations. We're so grateful for all of the hard work and effort which our supporters provide as we couldn't do our vital research without your help, so thank you!
Stacey
Sea Watch Regional Coordinator
Feature Blogger