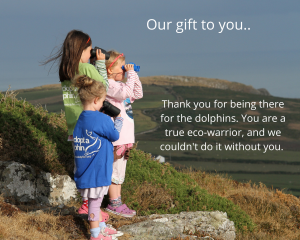 Exclusively for Adopters, our new ebook entitled, 'The Inside Guide to our Adoptable Dolphins', is finally here! All 49 pages are a delight, either displaying glorious high-res photos of the dolphins taken by our own staff and interns, or dotted with maps to show you who's been seen, with whom and where!
The book begins in Cardigan Bay, explaining the Special Areas of Conservation (SACs), where they are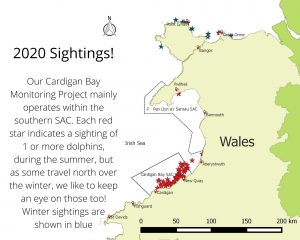 sited and what their purpose is. It then moves on to explain some of the threats UK cetaceans face and how the SAC's counteract these. The book then takes great delight in outlining every single adoptable dolphin that has ever been in our catalogue, includes stunning imagery of them, includes important dorsal fin information and more maps!
All our Adopters get access to this stunning new book, and if we get enough interest we may even consider moving it towards a printed product!!
To get yours, adopt now! www.adoptadolphin.org.uk