The following accomodation is a mixture of hotels, B&B's, guest houses, campsites and a YHA that have had/have sightings of dolphins (some also see seals and porpoise)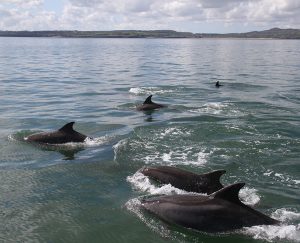 Oriel Plas Glyn-y-Weddw (Contact – Sian Povey) 01758 740763
Llanbedrog, Pwllheli, Gwynedd, LL53 7TT
http://www.oriel.org.uk
email: enquiry@oriel.org.uk
This Grade II* Listed Victorian Gothic Mansion overlooks the magnificent mountains of Snowdonia and Cardigan Bay in North West Wales and is 4-star self-catering that sleeps 10 people.
Windsor House (Contact – Keith Hamlett) 01766 522856
12 MARINE TERRACE, CRICCIETH, GWYNEDD, LL52 0EF
http://www.windsorflats.co.uk
email: keith.hamlett@xlninternet.co.uk
Three self-contained holiday flats awarded 3 stars by Visit Wales with sea and mountain views.
Hendre Mynach Touring C and C Park (Contact – Linda Clayton) 01341 280 262
Llanaber Road, Barmouth, Gwynedd, LL42 1YR
http://www.hendremynach.co.uk
email: mynach@lineone.net
Located 100 metres from Barmouth Beach this family and couples friendly camp site for touring caravans and tents also has static vans and cottage rental.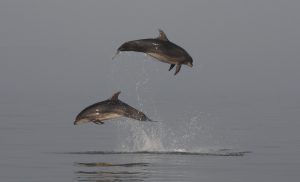 The Marwyn Guest House (Contact – Trevor Parry) 01341 280185
21 Marine Parade, Barmouth, Gwynedd, Wales, LL42 1
http://www.marwynguesthouse.com
email: enquire@marwynguesthouse.com
The Marwyn Guest House is a small, friendly, run guest house located on the sea front in Barmouth. The front rooms give postcard picture views of the beach and promenade.
Tyr Graig Castle (Contact – Steve James) 01341 280 470
Llanaber Road, Barmouth, LL42 1YN
http://www.tyrgraigcastle.co.uk
email: reservations@tyrgraigcastle.co.uk
Ty'r Graig Castle is an enchanting Victorian guest accommodation set on a cliff-top between the mountains and the sea, boasting stunning views of Cardigan Bay.
Graig Wen Touring & Camping (Contact – Sarah) 01341 250482
Arthog, Dolgellau, Gwynedd LL39 1BQ
http://www.graigwen.co.uk
email: hello@graigwen.co.uk
Graig Wen provides self-catering and B&B accomodation in Snowdonia National Park, with four holiday lets, a touring camp site and yurts.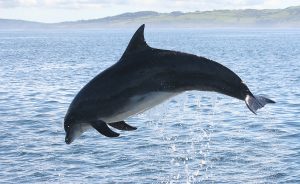 Barmouth Bed & Breakfast (Contact – Dylan & Nicky) 01341 281366
Richmond House B&B, High Street, Barmouth, Gwynedd, Wales LL42 1DW
http://www.barmouthbedandbreakfast.co.uk
email: info@barmouthbedandbreakfast.co.uk
Richmond House is a large Victorian town house in the centre of Barmouth with uninterrupted views of the spectacular Cardigan Bay sunsets, a 2 minute walk from Barmouth beach.
Morwendon House (Contact – Geoff & Teresa) 07092 197785
Llanaber, Nr. Barmouth, Gwynedd, LL42 1RR
http://www.morwendon-house.co.uk
email: enquiries@morwendon-house.co.uk
Morwendon House is situated in the village of Llanaber with beautiful views over Cardigan Bay; an ideal base from which to explore and enjoy the delights of this beautiful part of Wales.
Morfa Bychan Holiday Park (Contact – Gary/Jenny Brunt) 01970 617254
Llanfarian, Nr. Aberystwyth, Ceredigion, SY23 4QQ
http://www.hillandale.co.uk
email: morfa@hillandale.co.uk
A gem on the Welsh coastline set in an enviable location with spectacular sea views over Cardigan Bay. Direct access to our own pebble beach which provides hours of fun rock pooling.
Blaenwaun Farm (Contact – Eleri Davies) 01239 613456
Mwnt, Cardigan, Ceredigion, SA43 1QF
http://www.blaenwaunfarm.com (campsite) and www.cardiganbayholidays.co.uk/ (bungalow 7 people)
email: eleriblaenwaun@btinternet.com
With panoramic views of Cardigan Bay – the home of the dolphin – is Blaenwaun Caravan Park. Just minutes walk via a bridle path is the exquisite National Trust beach of Mwnt.
YHA Poppit Sands (Contact – Stewart Towe) 01239 612936
Sea View, Poppit, Cardigan, Pembrokeshire, SA43 3LP
http://www.yha.org.uk/find-accommodation/wales/hostels/Poppit-Sands/index.aspx
email: poppit@yha.org.uk
YHA Poppit Sands is set in five acres of grounds overlooking Cardigan Bay with panoramic views of Poppit Sands. Bottlenose Dolphins can be spotted right outside the door.